Disposable, Medical & Safety Gloves
Latex Vinyl Nitrile Hybrid Polythene Synthetic Aloe Vera Sterile Surgical Surgeons Extensive range of Premium Glove Brands at Competitive Prices

Customer Service
0161 308 4020
Welcome to northsafetyshop.uk

We are are a family run business, first established in 1997 and based in the North West of England.
Unlike many others, we are a highly specialised supplier who offers technical guidance in the selection, use and maintenance of Personal Protective Equipment (PPE), for use in the workplace and at home

We are original long term members of the British Safety Industry Federation (BSIF)
This Web Site is under constant development as new products and categories are added. Therefore if what you require is not yet listed, or you have a specific problem/issue, please call our Technical Department who will be happy to assist you.
Quite simply our aim is to provide the best product and service at competitive prices

on all Orders above £49 excluding VAT & Delivery
Secure Payment
All major UK Credit & Debit Cards & Digital Wallets
Bank T/F, Cheque, PayPal


---
---

Eye & Face Protection
Standards & Guides

Hearing Protection
Standards & Guides

Head Protection
Standards & Guides

Safety Footwear
Standards & Guides

Miscellaneous
Standards & Guides
---
---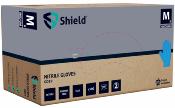 per box of 100

disposable gloves



GD19

Standard




Our No 1 Best Selling Glove




BLUE Nitrile


Powder Free Gloves
Sizes XS - XL 3.8g/glove



Prices as low as

£2.31

per box


Available in single boxes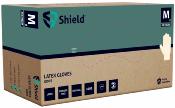 per box of 100

disposable gloves



GD05

Standard




Hugely Popular




NATURAL

Latex


Powder Free Gloves
Sizes XS - XL 5.4g/glove



Prices as low as

£2.98

per box


Available in single boxes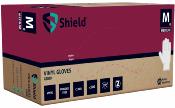 per box of 100
disposable gloves
GD09

Standard
Hugely popular
CLEAR
Vinyl
Powder Free Gloves
Sizes S - XL 4.5g/glove
Prices as low as
£1.88
per box
Available in single boxes

---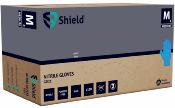 per box of 100
disposable gloves
GD21

Premium
Our No. 2 Best Selling Glove
BLUE
Nitrile


Powder Free Gloves
Sizes S - XL 5.0g/glove
Prices as low as
£3.44
per box
Available in single boxes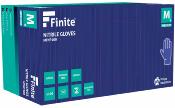 per box of 100

examination gloves



MFNP100

Standard




Sensitive Skin - Accelerator Free




INDIGO

Medical Nitrile


Powder Free Gloves
Sizes XS - XL 4.0g/glove



Prices as low as

£3.88

per box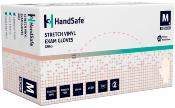 per box of 100

examination gloves



GN63

Standard




Comfortable and economical




CREAM

Medical Stretch Vinyl


Powder Free Gloves
Sizes XS - XL 4.5g/glove



Prices as low as

£2.04

per box


NHS listed product






We supply a large number of established businesses and if you do purchase larger quantities we can offer excellent competitive prices
For more information on Bulk buying and/or if you require a Credit Account Facility, please contact us